HELLO!
I'm Heather Johnson, founder of THE CREATIVE STACK, a graphic design studio that tailors to small businesses. I'm here to smash the myth that small businesses can't succeed in the big online world.
It's easy to get overwhelmed trying to navigate the world of technology, marketing, and social media. A solid web presence is vital to the success of your business, but you just don't have time to figure it all out. You're too busy focusing on running your business!
And that's what you should be doing. Because my passion is helping companies focus on their passion.
For more than 15 years, I've been helping businesses like you thrive with dynamic web designs, successful marketing strategies, and strong social media campaigns. Working with small businesses is something I'm passionate about. Most of my clients have less than ten employees.
As a small business owner myself, I know how to make the absolute most out of a limited marketing budget. You can compete with the "big boys", and I can show you how.
I'm also passionate about supporting other local businesses. I've built up a strong network of local printers, copywriters, SEO consultants, and other area professionals. I believe we create a strong community and help each other succeed when we take the time to get to know each other's businesses.
I have a sharp eye for design and glean inspiration from just about everywhere. I'll craft a strategy to establish your brand and amplify your business. When you succeed, I succeed.
From graphic and website design to small business and event marketing, I provide a variety of services. Visit my SERVICES page for more information. Or better yet, let's chat about how I can make your website and marketing pieces reflect your brand and attract new customers.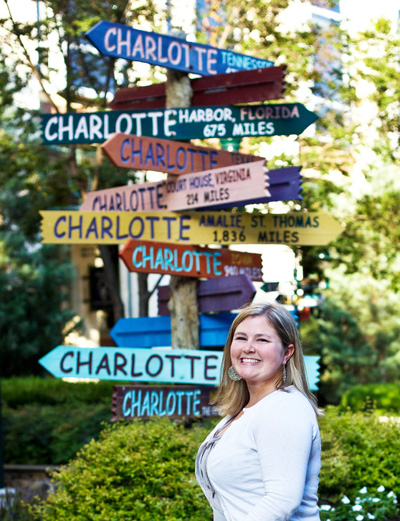 The Creative Stack     •     704-488-8941     •     info@thecreativestack.com