Do you need a designer?
Do you want to be successful?
Does your personal appearance matter to you when meeting an important client?
Compare your visual identity to your competitors. Would you hire yourself?
These are just a few examples of the questions asked on this clever flowchart by freelancer Sabine Ahrens.
This clearly puts things into perspective for business owners teetering on the idea of hiring a graphic designer to help with a project.
DUH!  You always need a designer 🙂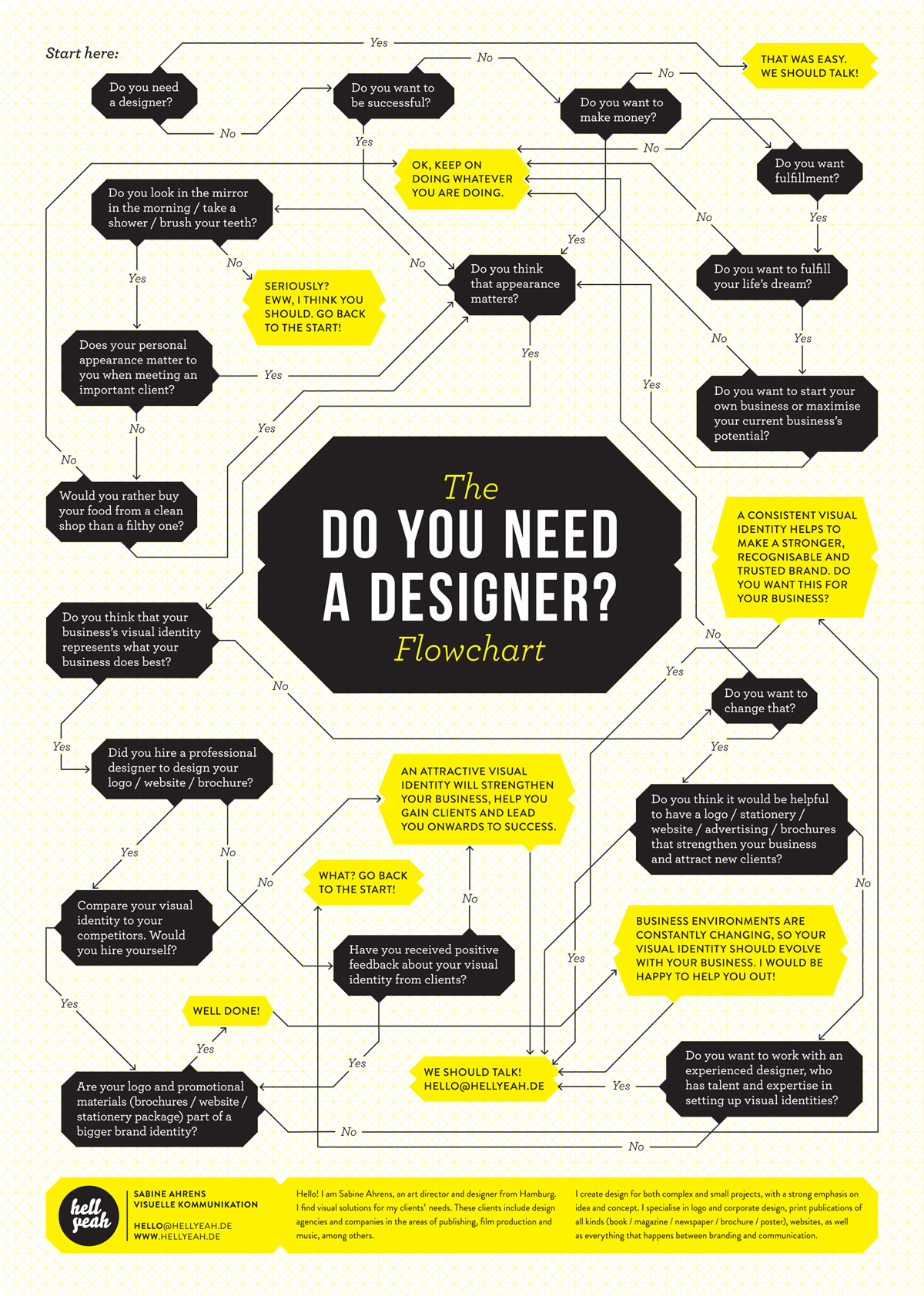 (click image to enlarge)
Article found on Design Taxi