GRAPHIC DESIGN
In the business world, average isn't good enough. Quality matters! Images impact how customers feel about you and your company, and poorly designed logos and marketing materials can repel potential clients.
Make your first impression to be your best impression.
THE CREATIVE STACK helps you design and implement the visual communications that attract new customers and connect you to your loyal fans. Put your best image forward!
For over 15 years, I've boosted marketing efforts for countless small businesses. With concise messaging, sharp designs, and branding strategies that reflect your business, I can do the same for you!
Here are ways I can help your business be exceptional.
—> Branding: I help unify your brand by creating a logo, business cards, letterhead, and other collateral material for your business.
—> Brochures: Brochures are still a popular way to get your message to the masses whether it's a special event, trade show, or on the road. I create eye-catching sales and marketing brochures that will grab their attention. And keep it!
—> Print ads: I create ads that showcase your business and include a strong call to action.
—> Event flyers: Make sure your special event gets noticed with attention-grabbing graphics and compelling sales content.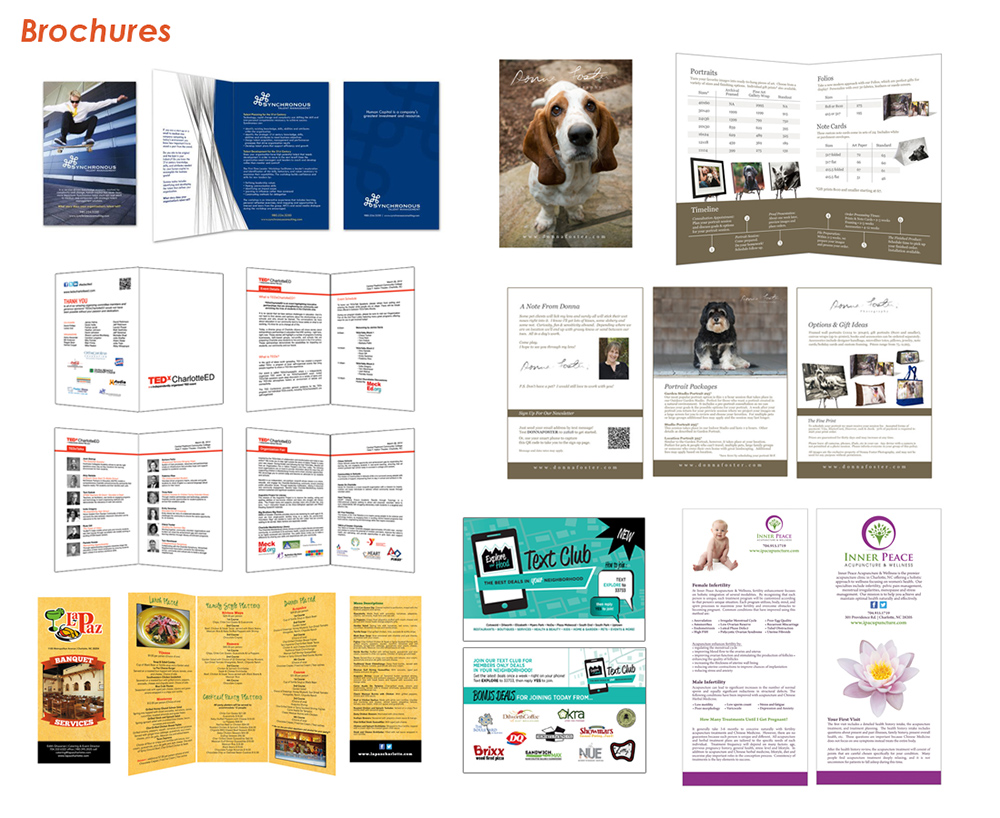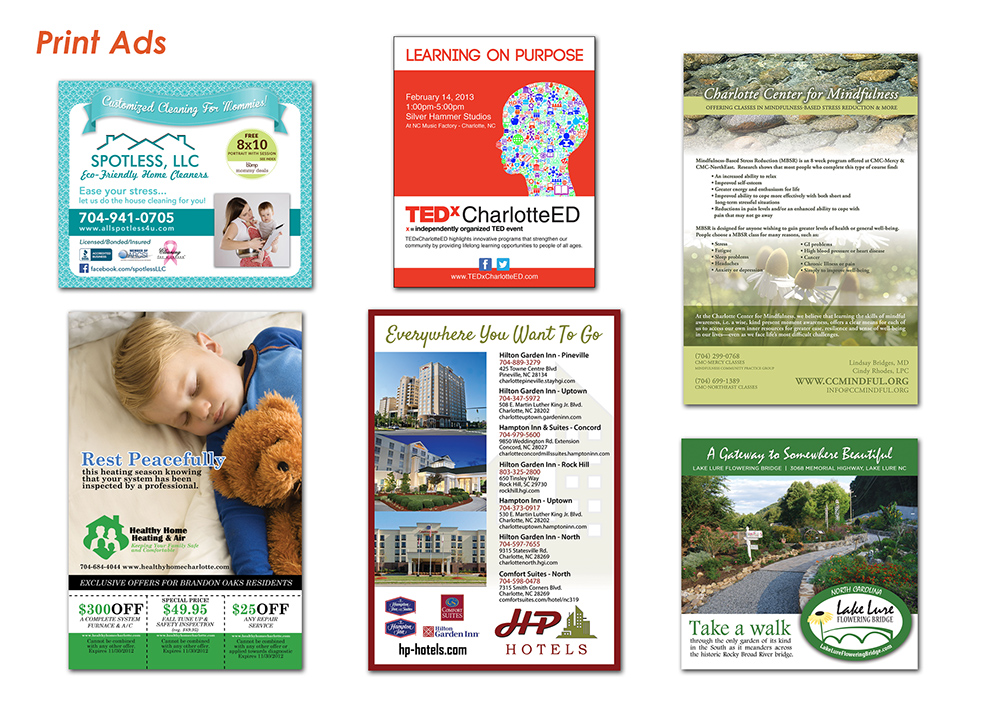 The Creative Stack     •     704-488-8941     •     info@thecreativestack.com