This is a short story about Bond Street, a new company based out of NYC helping small business owners get loans quicker and easier.
I knew nothing about this company 3 weeks ago.  I received a random email from them introducing their businesses and asking permission to contact me to learn a bit more about my company's history.  They clearly stated as part of their launch, they were reaching out to businesses they admire to feature on their blog and or social media profiles.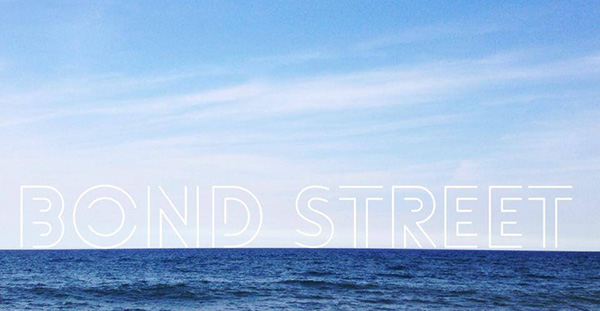 Typically I don't respond to emails like this (from random businesses I know nothing about) but this email intrigued me….
They said that they admired my business (aww, thanks).
They were personable and politely in the email asking for a few minutes of my time.  They didn't call me.  They asked me to call them.  It wasn't pushy.
They were offering up a feature for my business.  Sounded like a possible opportunity to me!
I responded to their email clearly stating that I was a one-woman show here at The Creative Stack and I wasn't in need of any financial help.  I told them that I appreciated the offer to showcase my company but understood if it wasn't a good fit for them.  Oh, and I asked (as you always should) "How did you find out about my company?"
"Yelp – the straight five-star ratings always grab our attention" they answered.  Once again, thank you Yelp. 
They still seemed interested in talking with me.  They genuinely seemed to have an interest in small business – and that is right up my alley.  I figured, why not.  Let's chat.  I'm always looking to expand my network.
We chatted for about 20 minutes or so.  I was conveniently in the car on my way out of town, so I didn't mind talking for a while as it wasn't interrupting my work schedule.  They asked lots of questions about my business and the needs of my small business clients.  I happily answered.  They seemed very appreciative to have the chance to "meet" me.
After our phone conversation, they sent me a quick email with some more information about their business (as I had requested). I am constantly gathering information and resources for my small business clients.
Bond Street launched a few months ago with the goal of making small business lending easier, fairer, and more affordable. They're looking to provide quality small businesses with loans of between $50,000 to $500,000 and terms between 1 to 3 years. Rates range from 6-25%, and the basic requirements for a loan are a personal guarantee from the owners, 2+ years of operating history, and $250,000 in annual revenue.

I thanked them for sending over the info and for the pleasant phone chat.  Then, about a week later, I received an email from them asking permission to run a short profile on my business.  They sent the following copy along for me to approve…
Heather Johnson "gets a rush from helping small business owners." She left her office job to start a one-woman creative agency, The Creative Stack, two years ago. Heather spotted a void in the marketplace for small business marketing and design consulting, and she's a case study in how to build a fast-growing business from scratch. Her secret sauce has been a strong online presence, a little bit of networking, and breaking into the "tight-knit" small business community, where word of mouth about her excellent services has spread fast: most of her business comes from referrals. As a result, she managed to doubled her sales in Year 2.

"I love helping people succeed," Heather says. She points to the number of small business owners who can benefit from an improved website design or an increased focus on SEO. "If they succeed, I succeed."

We couldn't say it better ourselves.
What a great summary of our conversation!  I was so honored that they took the time to write this up and then post to their Bond Street Facebook page.   I shared, my husband shared, my mom shared, my friends shared….my clients liked and commented.  It was a great response from all.

So, the point to this story.  I am now a Bond Street fan.  I know that they are really nice people making a true effort to connect to small businesses.  This was such a smart marketing effort on their part. By connecting with businesses/individuals who have direct contact with their target market, news will spread fast about their new company.
And no, they didn't ask me to blog about them.  This was just a truly neat story about two businesses connecting and I felt the need to share.  Their signature hashtag rings true…. #longlivesmallbusiness.