Sometimes I get to design things with dogs drinking beer.
I have been working with the Canine Cafe of Charlotte for a couple of years now.   Every year they put on a big event (Barktoberfest) in the month of October – a festival and walk against cancer for dogs and their people.  This year, proceeds benefit Murray's Fund and Cops 4 The Cure.  Check out all of the fun activities planned for the day…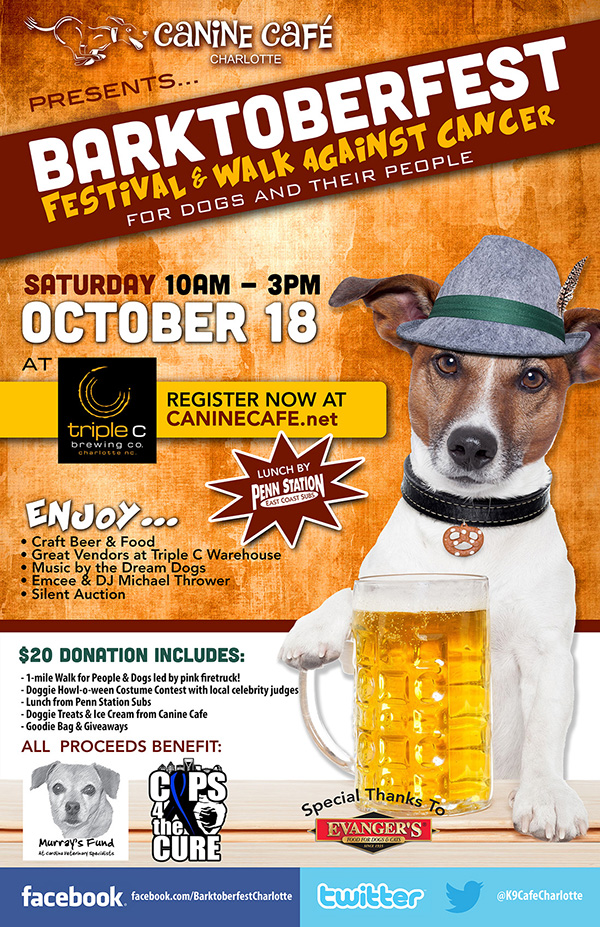 I designed a large poster for them to print up, along with some postcards to use for promotion around town.  Interested in attending the event or becoming a vendor?  You can register here.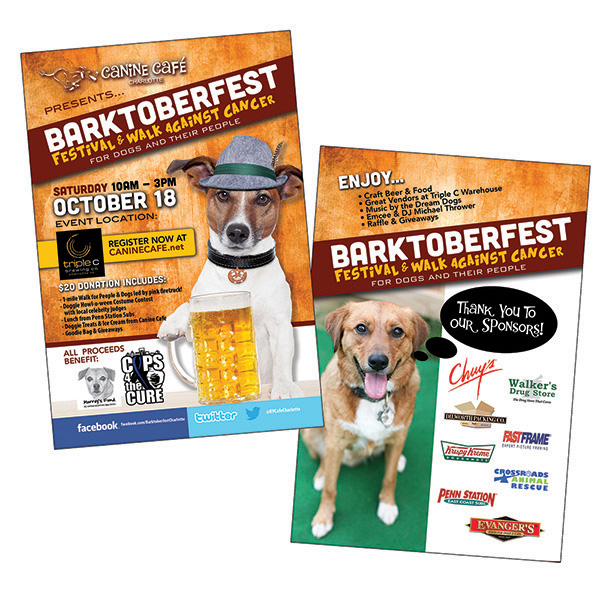 WOOF!  WOOF!