If I could offer just one piece of advice to my small business owner clients….. Make it a habit to Google your business.
Why?
You need to check up on your online presence. I'll explain….
Your website should be at the top easy to access for people searching for your business.  Make it a weekly habit to pop onto your website and make sure everything is running properly.
Whenever I prep for meeting a small business owner, I google their business and assess the first page of search results.  9 times out of 10, there are simple improvements that can be made to boost their online presence. When googling your business name, it should dominate the first page.  See my google search results for "The Creative Stack"….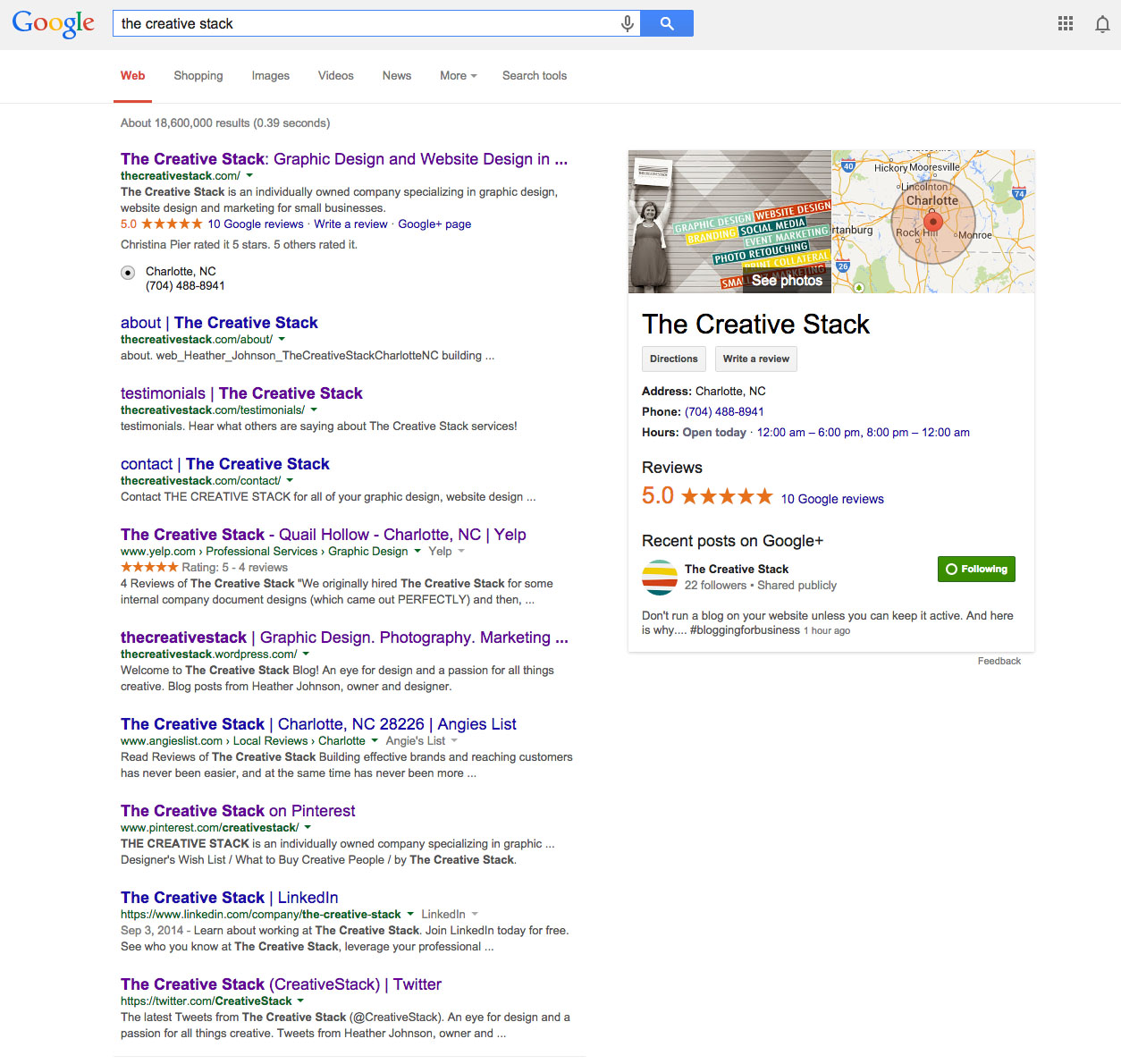 Another good thing about googling your business is so you can check to make sure all information out there on your business listings is correct. There are tons of free online listings for local small businesses.  If you don't take advantage of setting these up correctly yourself when launching your business, chances are they are already out there – and most of the time with incorrect information (wrong phone number, wrong address, etc).  Think about how much business you could be loosing out on with a wrong contact number out there!
These free business listing are what helps you dominate that first page of a google search about your business.  And the more listings out there, the more your business is likely to be found online for someone searching for your products and services.  Social media profiles for your business are huge in search results too – as you can see above with my Pinterest, LinkedIn and Twitter accounts.
I can't tell you how many times I find incorrect info on this initial search I do for my clients.  If you find incorrect info on you business google search is easy to claim your business listings and update to the correct information.
So, what have we learned here?