SMALL BUSINESS MARKETING
Managing the day-to-day aspects of your business is time consuming, and marketing your company often gets pushed to side. Unfortunately, that means you're missing out on a vital link to new customers and stronger relationships with your existing ones.
Let THE CREATIVE STACK take those marketing projects off your plate. I can help you build your brand, plan big events, and create a strong connection with your customers.
Here's how…
Branding
An effective brand strategy gives you an edge over the competition. Your brand is your promise to your customer. It tells them what to expect, and why they should choose you. This includes logos, brand messaging, and design elements for marketing materials.
Social Media Marketing
I'll help you harness the marketing power of social media with a solid social media strategy that will amplify your brand and create robust customer relationships.
Event Marketing

Whether you're planning a fundraising gala, business expo, or employee appreciation events, let's make it one they'll talk about for years to come! This includes:
Event Logo Design
Save the Date Promotion
Event Poster / Invitations
Sponsorship Materials
Website Design
Social Media Set Up and Management
Email Marketing
Email marketing is a cost-effective way to provide you the most direct line of communication for conversion to sales. I can help you connect with new and existing customers with personalized, relevant, and dynamic messages.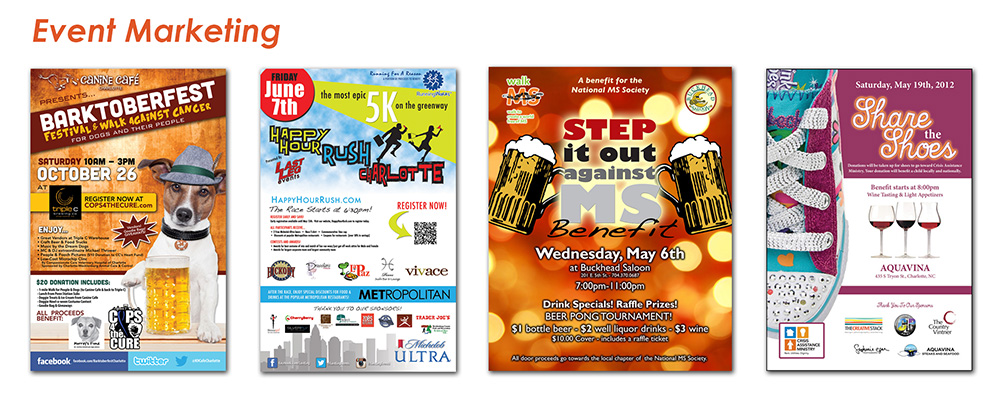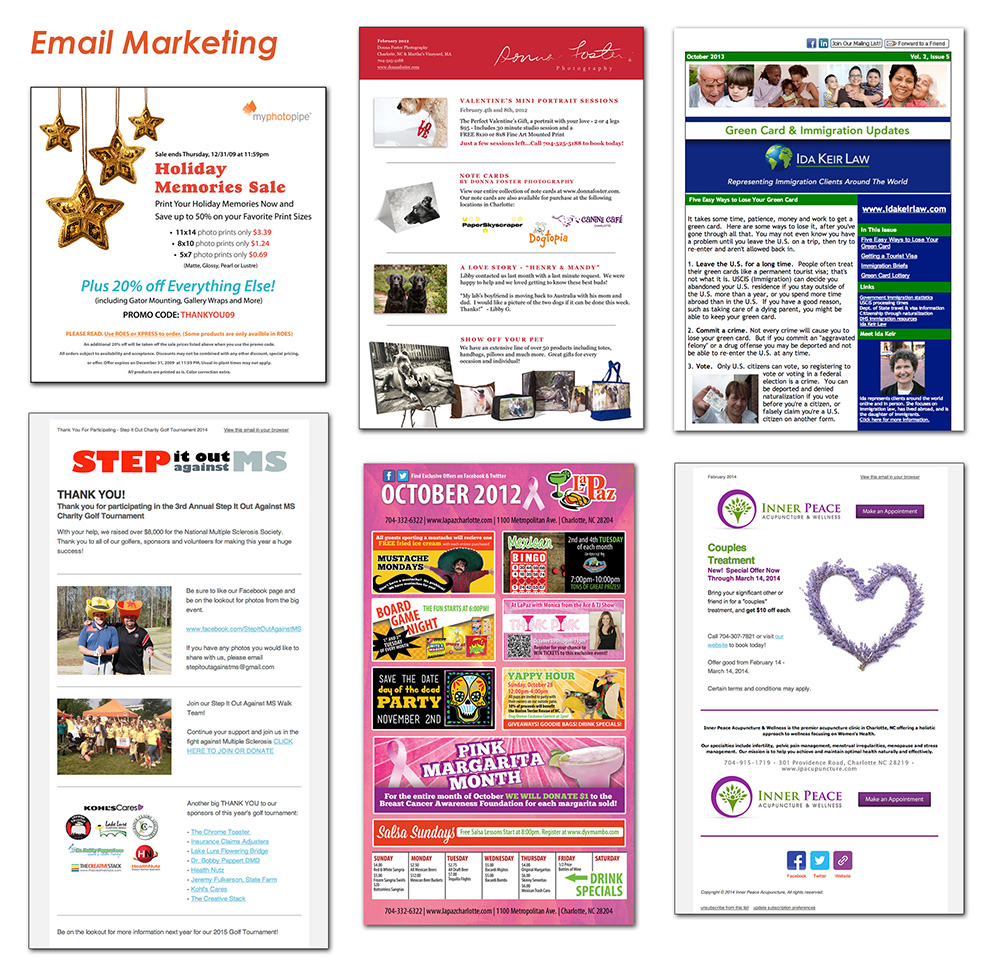 The Creative Stack     •     704-488-8941     •     info@thecreativestack.com