If you are not a website designer, or graphic designer you shouldn't build your own business website.  Why?  Well, let's take a look at an example….
BEFORE: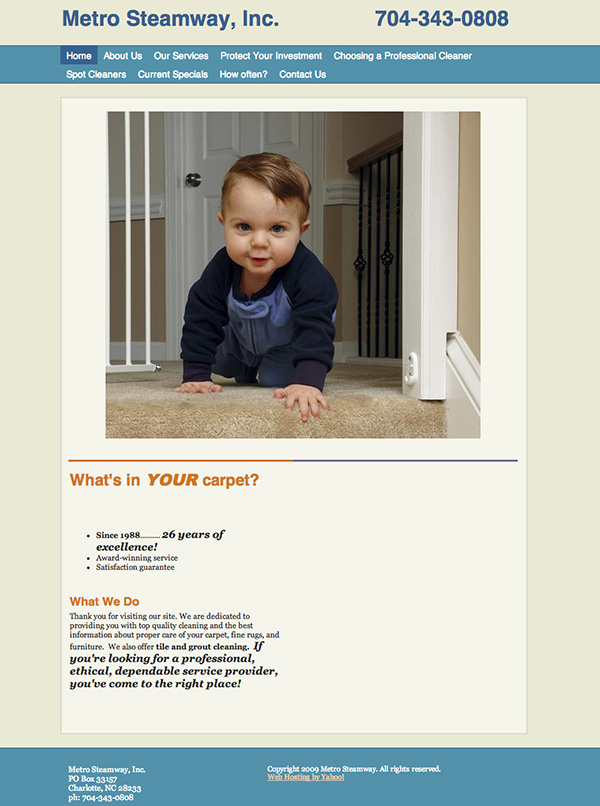 AFTER: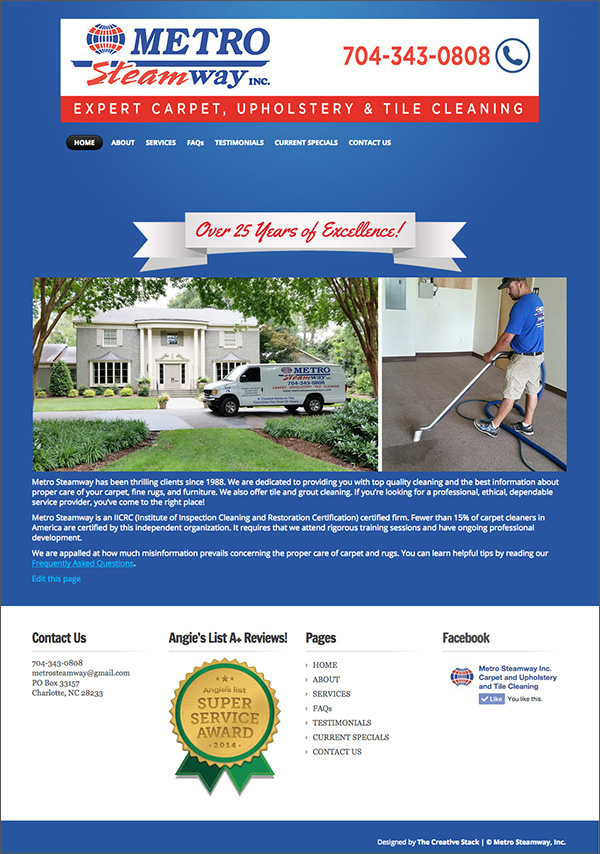 Now, if you came across these two websites, who would you call for business?
Your website is your storefront on the world wide web.  If you are not a brick and mortar business, then your website IS your only storefront.   You want your website (much like your storefront) to be approachable so people want to come in and take a look around.   You need to come across as professional with…
A logo and some sort of branding (consistent colors)
A tagline or short easy-to-read description of what your business offers
Photos that relate to your business and services
A simple navigation area with easy to understand titles
Social media icons (if applicable)
Contact information clear and easy to see get to
AND MOST IMPORTANT, a good design!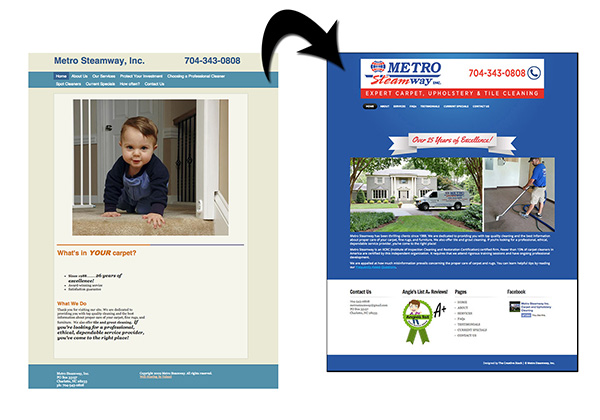 I have tried to work with some of those build-it-yourself websites before.  A lot of the free ones (or really cheap ones) are such a headache to use and offer little options.  I have had many clients come to me after being so frustrated with these  – wasting dozens of hours and getting no where. Time is money.  Don't waste your time.  Hire a professional that can get the job done right the first time.
And with a professionally designed website you are 10 times, make that 100 times more likely to get the business of someone finding you online!
Now, go check out my client's amazing new website – www.metrosteamway.com …and Charlotte area people bookmark it for your carpet cleaning needs!